SkinMedica Ultra Sheer Moisturizer (2 OZ.)
$60.00
An oil-free moisturizer with antioxidants and hyaluronic acid to hydrate oil-prone and sensitive skin.
In stock
Frequently Bought Together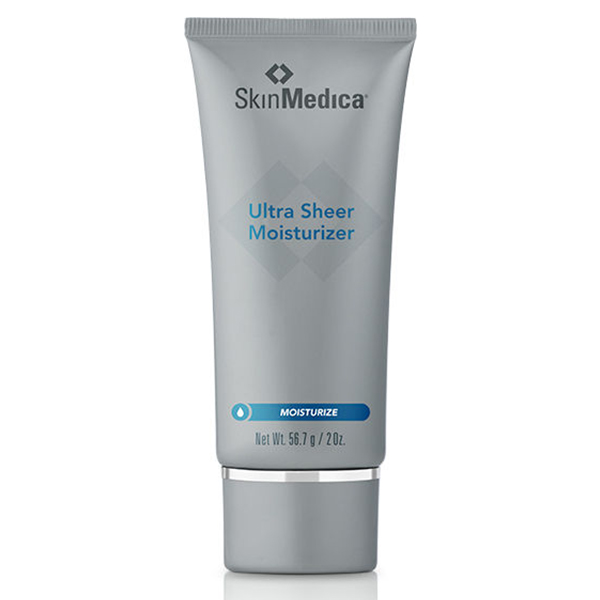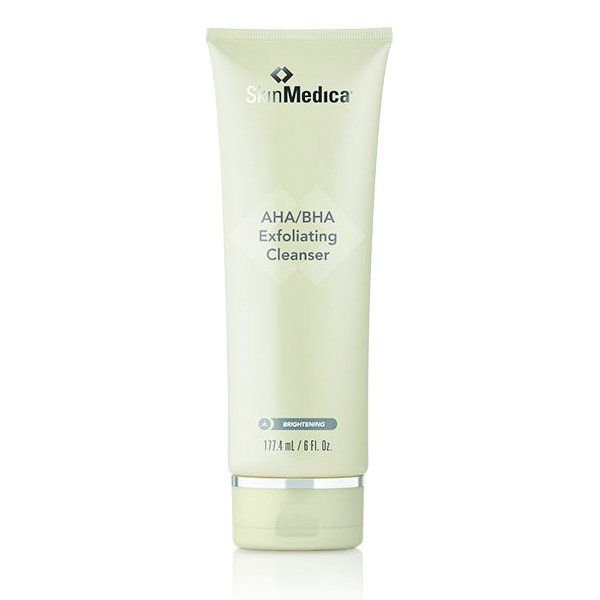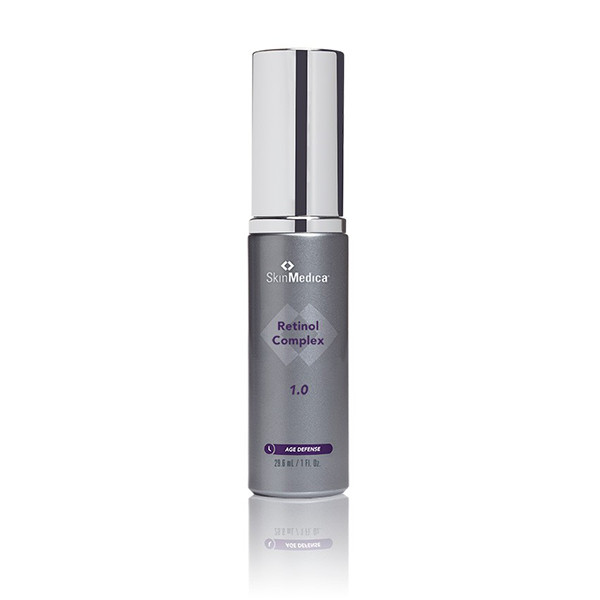 Oops! Please select at least one of the products below to add the items to your cart.
This product:
SkinMedica Ultra Sheer Moisturizer (2 OZ.)
$

60.00
Product Description
SkinMedica Ultra Sheer Moisturizer is a lightweight noncomedogenic moisturizer that provides facial hydration and improves the overall appearance of skin.
| | |
| --- | --- |
| SKU | 94952 |
| Brand | SkinMedica |
| PRODUCT TYPE | |
| Product Consistency | |
| Concern | |
| Benefits | |
| Skin Type | |
| Application Area | |
| Ingredient | |
| Ingredient Preferences | |
| Gender | |
SKU
BENEFITS

Hydrating
Lightweight
Non-Comedogenic

INGREDIENTS

Antioxidants
Hyaluronic Acid

INGREDIENT PREFERENCES
PRODUCT TYPE
SKIN TYPE

Normal Skin
Oily Skin
Sensitive Skin

APPLICATION AREA
SIZE
CATEGORIES
Best for normal to oily skin
Safe for sensitive skin
Oil-free moisturizer with antioxidants and hyaluronic acid
Hydrates oil-prone and sensitive skin types
Apply twice daily after cleansing, toning, and applying treatment products
Apply to your entire face (neck and chest if desired)
Apply a small amount into your hand and gently massage into skin
You can use Ultra Sheer Moisturizer as long as needed to improve the overall condition of your skin.
Water/Aqua/Eau, Cetyl Ethylhexanoate, Sorbitan Stearate, Methyl Gluceth-20, Polysorbate 60, Dimethicone, Tetrahexyldecyl Ascorbate, Tocopherol, Tocopheryl Acetate, Panthenol, Sodium Hyaluronate, Cetearyl Alcohol, Ceteareth-20, Aminomethyl Propanol, Carbomer, Disodium EDTA, Phenoxyethanol, Ethylhexylglycerin, Potassium Sorbate
Key Ingredients:
Tetrahexyldecyl Ascorbate: A stable, lipid-soluble ester form of ascorbic acid (Vitamin C), a free radical scavenger.
Tocopheryl Acetate: A stabilized ester of vitamin E, an important antioxidant and free-radical scavenger.
Tocopherol: The oil-soluble, natural form of vitamin E.
Sodium Hyaluronate (Hyaluronic Acid): A derivative of hyaluronic acid that naturally occurs in the skin. Has the ability to retain up to 40 times its weight in water on the surface of the skin.
This product currently has no public questions or answers. You can submit your question below to get a direct response from one of our staff members!
Submit a question about SkinMedica Ultra Sheer Moisturizer (2 OZ.)
Once you submit your question, our customer service team will get back to you via email with an answer. We will select some Q&A's to post on product pages but will not include your name or email address in these questions.
1 month ago
I have been using for about a week and everything seems to be going well.
2 months ago
Good very light but effective moisturizer.
1 year ago
This is an excellent product for oily skin that can also become flakey during the chilly weather!
1 year ago
I was surprised I LOST MY DISCOUNT BECAUSE SKIN MIDICA WILL NOT HONOR discounts any more. My name is Rodney Salamone 8609783474
1 year ago
Love this sheet, lightweight moisturizer for every day.
2 years ago
This product works great w/my makeup!
3 years ago
I purchase this for my twenty-something daughter. She prefers it because it moisturizes well without leaving a greasy residue. It's great to use prior to applying make-up!
3 years ago
Product works for me and have used for a number of years.
3 years ago
I have used this product for many years. Love it!
4 years ago
I purchase this for my daughter. She prefers it over other moisturizers because it doesn't cause a "breakout" reaction on her twenty-something complexion.
4 years ago
This product has worked for me over ten years!
4 years ago
So far I love this cream as I was really tired of anti-aging creams that are just too rich for my still-oily skin!
You may also like…
A rich eye cream that hydrates and helps to improve the appearance of aging on the eye area.
Hydrating and soothing for the delicate eye area
Growth factors tighten and firm signs of aging
Improves skin tone and texture
A two-part system that defends against blue light and environmental aggressors during the day and revitalizes the skin overnight.