Jan Marini is a leader in the innovative skincare market committed to expanding and improving skincare.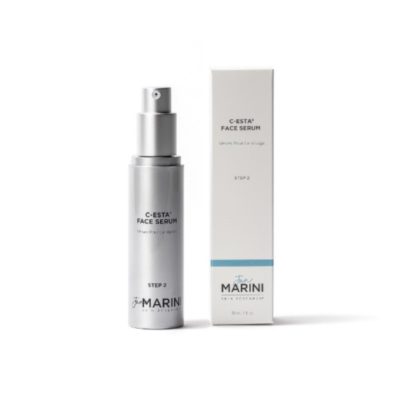 An antioxidant-packed face serum fights free radical damage and minimizes signs of aging on the skin.
Clinically shown to outperform other leading Vitamin C serums
Smooths out complexion by reducing wrinkles and skin texture
Fights against free radical damage, leading to more youthful skin
About the Brand
Jan Marini's two primary focuses are to provide innovative technologies that deliver proven results and commitment to the success of their customers. Their products are held to the standard of not only transforming your skin but making the experience enjoyable to increase compliance and maximize the results of their products. Whether you suffer from acne, rosacea or hyperpigmentation, Jan Marini has a product that can help you transform your skin.
FAQ: