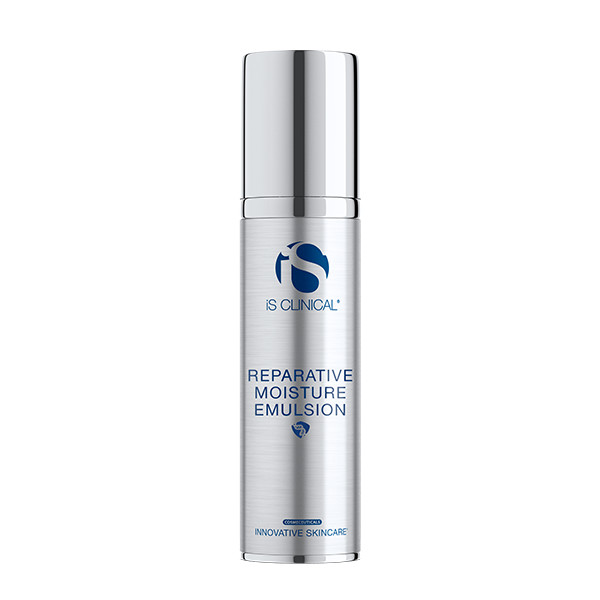 iS CLINICAL Pro Heal Serum Advance (1 FL. OZ.)
$148.00
A powerful serum for redness-prone, acne-prone, and aging skin.
In stock
Compare
SKU:

1105.03

Categories: Best Sellers, iS Clinical, Safe for Pregnancy/Nursuing, Best Sellers, Travel Size, Unisex, Skin Care, Healing, Reparative, Soothing, Hydrating, Dermatitis, Inflammation, Redness & Rosacea, Acne, Cystic Acne, Anti Aging, Fine Lines & Wrinkles, Treatments & Serums, Serum, Post-Procedure Skin, Pre-Procedure Skin, Acne-Prone Skin, Combination Skin, Dry Skin, Mature Skin, Normal Skin, Oily Skin, Sensitive Skin, Face, L-ascorbic Acid, Olive Leaf Extract, Retinol, Vitamin E, Paraben-Free
iS CLINICAL Pro-Heal Serum Advance+ features our scientifically advanced L-ascorbic acid (vitamin C), combined with a superior form of olive leaf extract and pure vitamins E and A. This powerful formulation significantly increases antioxidant protection while helping to address redness-prone, acne-prone, and aging skin.
HIGHLIGHTS

Provides extremely powerful antioxidant protection
Helps improve acne-prone skin
Helps reduce the appearance of fine lines and wrinkles
Revitalizes aging and compromised skin

AGE/GENDER
BENEFITS

Healing
Hydrating
Reparative
Soothing

CONCERNS

Acne
Cystic Acne
Anti-Aging
Fine Lines & Wrinkles
Dermatitis
Inflammation
Rosacea

INGREDIENTS

L-Ascorbic Acid
Olive Leaf Extract
Retinol
Vitamin E

INGREDIENT PREFERENCES
PRODUCT TYPE
FORMULATION
SKIN TYPE

Acne Prone Skin
Combination Skin
Dry Skin
Mature Skin
Normal Skin
Oily Skin
Sensitive Skin
Post-Procedure Skin
Pre-Procedure Skin

APPLICATION AREA
SIZE
Good for all skin types
Good for pre- and post-procedure skin
Excellent for addressing rosacea & acne (including grade 4 cystic acne)
Offers soothing relief from contact dermatitis & supercial skin trauma
Reduces inammation
Contains time-released vitamin C (L-ascorbic acid) plus superior olive leaf extract
Offers impressive level of antioxidant protection
Provides UV photoprotection
Apply sparingly (3-5 drops per application) to clean skin, smoothing over face and neck (or as directed).
Water/ Aqua/ Eau, Ascorbic Acid, Laureth-4, Alcohol Denat., Pentylene Glycol, Propylene Glycol, Olea Europaea (Olive) Leaf Extract, Zinc Sulfate, Tocopherol, Polyporus Umbellatus (Mushroom) Extract, Arbutin, Glycerin, Bioflavonoids, Retinol, Polysorbate 20, Phenoxyethanol
Reviews