The mission of Silc Skin's founder is to develop anti-wrinkle products that are high-quality and safe.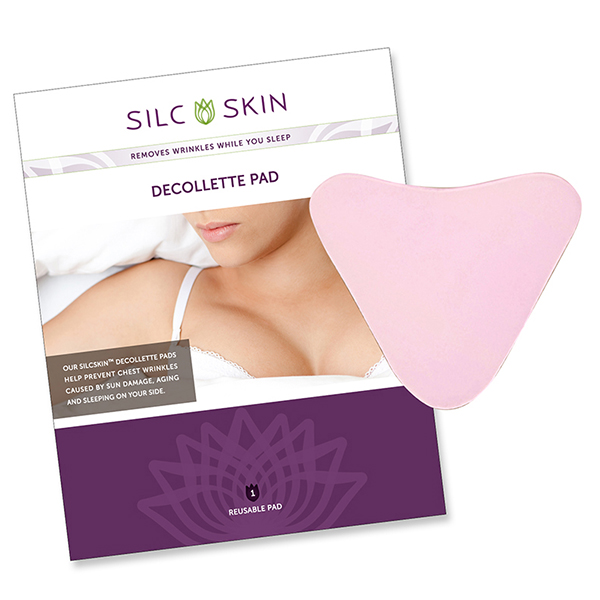 A medical-grade silicone pad that treats and prevents chest wrinkles caused by sun damage, aging, and sleeping on your side.
About the Brand
Silk Skin's best-selling anti-wrinkle pads are made with medical-grade silicone and are manufactured using an expensive platinum curing process to make them long-lasting and residue-free. Silc Skin is designed to work to rid different areas of the skin of wrinkles using medical grade silicone contoured to your body. The products are made with clinically tested silicone that is designed to help increase collagen production and reduce the appearance of fine lines and wrinkles.
FAQ: