It seems like there's always a new magic ingredient in the skincare world, but we never forget about our favorite tried and true ingredients that we wouldn't even dream of replacing. One of those cult-favorite ingredients is peptides. There are few active ingredients out there that can compare to peptides. Peptides consist of multiple amino acids, which are the building blocks that make up proteins within our body. One of these proteins is collagen, which is naturally produced in the body to help keep the skin firm and plump. Production of collagen slows down as you age, and peptides help to promote the production of collagen and also serve as a building block for the production of elastin, which helps to keep the skin smooth and bouncy. Peptides are found in all of our cells and play an important role in our skin processes. When you use peptides in your skincare routine, they work as a signal to the body that some sort of healing is needed, and trigger skin cells to build collagen and elastin to firm and plump the skin. With consistent use, peptides can help restore the youthful appearance to the skin, by smoothing fine lines and plumping wrinkles. We love the SkinMedica TNS Advanced+ Serum for anti-aging, with two different chambers containing two separate formulas that combine to create the TNS Advanced+ Serum The first chamber includes a next-generation growth factor blend. The second chamber contains a blend of botanicals, peptides, and marine extracts. Together, these formulas fight signs of aging and repair your skin. We also love the Allies of Skin Peptides & Antioxidants Firming Daily Treatment, a leave-on face treatment formulated to address and diminish signs of aging and other damage on the skin. Infused with seven brightening ingredients, nine antioxidants, peptides, Vitamin C, ceramides, and more, this treatment has a creamy consistency and utilizes concentrated ingredients to target areas in need of repair while nourishing and hydrating the skin.
Peptides Can Help Heal Your Moisture Barrier
Peptides are not only beloved for anti-aging efforts, they're also great for healing the skin's moisture barrier, which is a vital part of the skin's overall health. Your skin barrier can be damaged by environmental factors, such as sun damage, over-exfoliation, over-use of active ingredients, or failure to moisturize the skin. You'll be able to tell your moisture barrier is damaged if your skin is red, itchy, inflamed, flaking, or you're experiencing increased breakouts or irritation. The best thing to do when your moisture barrier is damaged is to cut out potentially irritating actives, like retinol or glycolic acid, and allow your skin time to heal with ingredients like peptides, ceramides, and of course, SPF. Peptides help to heal the barrier and promote strength to prevent future damage. Be sure that you're using a product with peptides and other soothing ingredients, rather than potential irritants like retinol or Vitamin C to allow time for your skin to heal and re-balance itself. The DCL Peptide Plus Cream is a moisture-rich cream powered by 7 multi-functional, clinically active peptides that dramatically improve the most visible signs of aging, while strengthening skin's natural defenses, boosting collagen production and activating optimal hydration to protect your skin's moisture barrier.
Learn More: What is Your Skin's Moisture Barrier?
Fight Acne Breakouts With Peptides
Peptides are also a holy grail ingredient for acne-sufferers. They're anti-microbial, meaning that they help kill bacteria that can cause acne within the pores. They also help to ease inflammation and even out a red or uneven skin tone. Peptides can penetrate the outer layer of skin, which allows for deeper travel into your pores for enhanced skincare benefits. Be careful when pairing peptides with other strong actives, like salicylic or glycolic acid- they can make peptides less effective and irritate your skin even further. The DefenAge 8-in-1 BioSerum is designed to reveal a smooth, more youthful complexion.  The serum's smart formula, including the Age-Repair Defensin® Complex (which includes peptides), understands your skin's needs better than your own DNA.  It significantly minimizes the appearance of fine lines, wrinkles, discoloration, congested pores that cause breakouts, hyperpigmentation, and dark spots. This serum helps protect the skin's moisture barrier and helps to revive the skin's natural processes for maintaining moisture, leading to a radiant and glowy complexion.
Learn More: The Best Ingredients for Acne-Prone Skin
How To Use Peptides in Skincare
Peptides are everywhere in the skincare world now, and the way that you incorporate them into your routine can make a huge difference in your skin. You'll want a peptide product that has prolonged contact with skin, giving them a chance to really soak in and work their magic. Avoid using peptide cleansers, unless they're paired with other peptide products, as they may not have a chance to make a difference in the short time a cleanser is on your skin. You'll want a powerful peptide serum or moisturizer to really heal your skin. It's also important to pair peptides with complementary ingredients to avoid further irritation or skin barrier damage. Peptides work great with Vitamin C, niacinamide, antioxidants, and hyaluronic acid, but they are actually less effective when paired with alpha-hydroxy acids, like glycolic acid.
Can I Use Peptides and Retinol Together?
Although retinol shouldn't be paired with many ingredients, it actually works great with peptides, and they even help enhance the ant-aging effects of each other! They work differently, as retinol is considered a type of "exfoliant" that helps to resurface and renew the skin from deep inside the pores, while peptides help to promote the production of collagen and elastin to enhance those anti-aging benefits. Because retinol is a powerful and concentrated active ingredient, be sure to keep an eye on your skin and how it reacts to the mixture of these two ingredients. The Allies of Skin Retinal & Peptides Repair Night Cream is formulated with time-release Retinaldehyde, 4 Peptides, 10 Antioxidants, & 5 Brighteners to hydrate and brighten stressed-out skin while reducing signs of premature aging.
Do Peptides Make the Skin More Sensitive to the Sun?
Many popular skincare ingredients like retinol and glycolic acid can potentially make the skin more susceptible to sun damage and require lots of SPF if they're used in the daytime (although you should be wearing it either way!) Peptides, however, are not known to increase sensitivity to the sun, and many sunscreens even include peptides in them to soothe the skin and promote anti-aging! One of my favorite SPFs with peptides is the Revision Skincare Intellishade Matte SPF 40, with peptides, antioxidants, Vitamin C, COQ10, herbal extracts, and SPF to correct signs of aging while simultaneously protecting skin against sun damage that causes premature aging.
Learn More: Best Sunscreens For Each Skin Type
Just like with any new skincare product, it's important to monitor how your skin reacts to any new active ingredients. Peptides are generally tolerated by most skin types, but if you notice your skin looking red and irritated, a new influx of breakouts, or general itchiness, discontinue use of the new product and allow your skin time to heal.
Shop More Peptide Products We Love!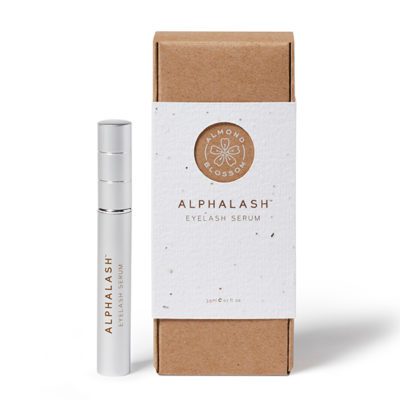 An eyelash serum that promotes growth and volume of the lashes by hydrating, conditioning, and strengthening lashes.
Promotes lash growth and strengthening
Hydrates lashes to prevent breakage
Non-irritating to eyes