DerMend Moisturizing Anti-Itch Lotion (8 FL. OZ.)
$19.99
A steroid free anti-itch lotion.
In stock
Frequently Bought Together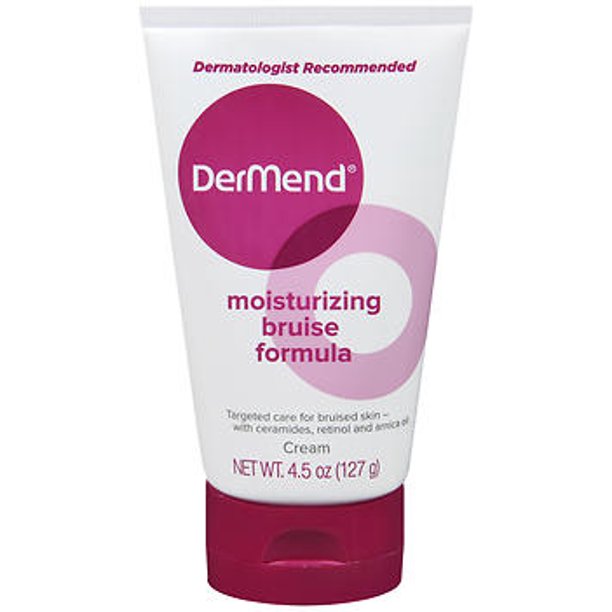 Oops! Please select at least one of the products below to add the items to your cart.
This product:
DerMend Moisturizing Anti-Itch Lotion (8 FL. OZ.)
$

19.99
Product Description
DerMend Moisturizing Anti-Itch Lotion offers targeted, gentle care to relieve itchy, dry and irritated skin without steroids. The exclusive formula restores much-needed moisture to mature skin and the Pramoxine HCl safely stops itch quickly and effectively. Pruritus, or itchy skin, is the most common skin disorder for individuals above the age of 65. As skin ages, the lipid layer, which protects our bodies, depletes and produces fewer oils that naturally keep skin moisturized. It can have a significant impact on your quality of life and can lead to serious problems like sleep deprivation. Scratching can cause further irritation to already damaged skin.
| | |
| --- | --- |
| SKU | 0586-08 |
| Brand | DerMend |
| PRODUCT TYPE | |
| Product Consistency | |
| Concern | |
| Benefits | |
| Skin Type | |
| Application Area | |
| Ingredient Preferences | |
| Gender | |
All Skin Types
Sensitive Skin
Mature Skin
Pramoxine hydrochloride is an external analgesic for temporary relief of itching from minor skin irritations.
Steroid Free Formulation provides relief without the negative effects of steroids on thinning, mature skin.
Designed for sensitive skin, to avoid irritation.
To temporarily relieve itch, apply steroid-free DerMend Moisturizing Anti-Itch Lotion to the affected area not more than 3 to 4 times daily, or as directed by your physician.
cetyl alcohol, di-isopropyl adipate, dimethicone, glycerin, FORLAN-L (Contains: petrolatum, lanolin, hydrogenated coconut oil, sorbitan sesquioleate, stearyl alcohol, and cetyl alcohol), mineral oil, polyoxyl 40 stearate, potassium sorbate, povidone, purified water, sorbic acid, stearic acid, and trolamine
Key Ingredients:
Pramoxine HCl 1% w/w"
This product currently has no public questions or answers. You can submit your question below to get a direct response from one of our staff members!
Submit a question about DerMend Moisturizing Anti-Itch Lotion (8 FL. OZ.)
Once you submit your question, our customer service team will get back to you via email with an answer. We will select some Q&A's to post on product pages but will not include your name or email address in these questions.
1 month ago
This product was recommended by my doctor because I have sensitive, itchy skin. DerMend performs as advertised. After use the itching is relieved. The lotion is not heavy, and smooths on easily.
2 months ago
Helped my mom out with her eczema.
2 months ago
DerMend moisturizing Anti-itch lotion WORKED !!! After one application, this lightweight, non greasy lotion, stopped the itch AND softened my skin on my elbows!! I've also used it on my legs and arms! ITS BEYOND WONDERFUL!!!❤️