Elta MD UV Stick SPF 50+ (1.3 OZ.)
$35.00
An easy-to-apply SPF 50 mineral sunscreen stick that provides broad-spectrum and antioxidant protection.
In stock
Frequently Bought Together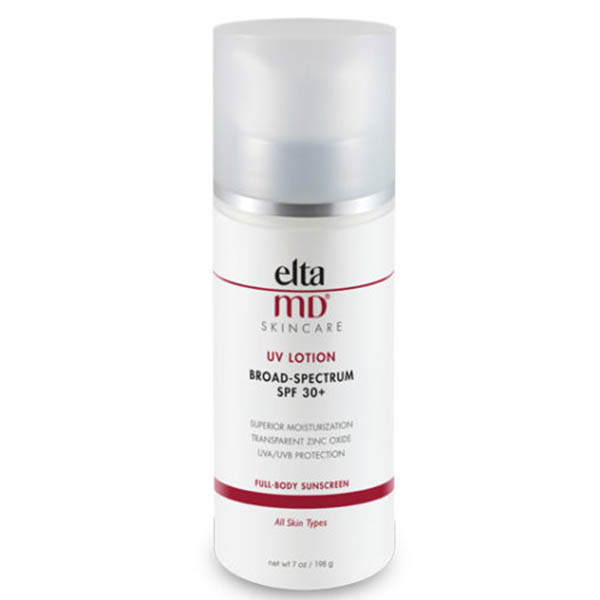 Oops! Please select at least one of the products below to add the items to your cart.
This product:
Elta MD UV Stick SPF 50+ (1.3 OZ.)
$

35.00
Product Description
Elta MD UV Stick SPF 50+ is a convenient sunscreen stick that hydrates and protects all skin types with antioxidant protection.
Easy to apply, great for travel, powerful protection. Elta MD's UV Stick SPF 50+ provides strong and effective sun protection from both UVA rays that cause aging and UVB rays that cause burning. It's also formulated with antioxidants and Vitamin E to fight free radicals and protect against high-energy visible or blue light rays that can cause skin damage. It's dermatologist-tested and formulated and absorbs quickly and seamlessly on the skin. It's oil-free and doesn't cause breakouts, making it the perfect addition to a routine for any and all skin types and tones.
Why DermWarehouse Loves Elta MD UV Stick SPF 50+:
Re-applying sunscreen throughout the day is so important, but lotions and sprays can be difficult to re-apply and carry around. This sunscreen stick is easy to use and perfect for travel. It is formulated with antioxidants, Vitamin E, and zinc oxide for the ultimate broad-spectrum and free radical protection. It's safe for even the most sensitive skin and does not cause breakouts. It also blends and absorbs easily and can be used by all skin tones without a white cast.
Perfect for all skin types and tones
Doesn't leave a greasy feeling or white cast
Easy to re-apply on the go
Protects again UVA, UVB, and HEV rays
Safe for sensitive skin
You may also like…
A long lasting water-resistant, moisturizing SPF 36 lip balm.
Safe for sensitive skin
Protects lips from sun damage
Hydrating and soothing
A morning moisturizer that smoothes skin texture and improves uneven skin tone.
Doesn't cause breakouts
Balances and evens out skin
Hydrates and moisturizes skin