The most basic form of skincare is a cleanse, followed by a moisturizer. However, if you're truly trying to get your best skin, you can do so much more! Products like moisturizers, cleansers, serums, toners, sunscreen, and oils can help you get your best looking and healthiest skin, but how you apply them will determine how effective they are. In this blog, we're giving you our best tips on how to layer skincare in order to treat your skin the way it deserves to be treated.
There are many types of skincare products, and the order in which you apply them will make a world of a difference in what they do. There are different routines for both day and night, and different types of products to be applied for each routine. However, these routines follow the same first couple of stages; cleansing, exfoliating, and then moisturizing. "These three steps are the foundation of a good skincare routine," says Dr. Parks. "Once you add other layers to your skincare routine you should be careful about the order in which the products are applied," he says. 
How Do I Cleanse?
Cleansing is the base for any skincare routine. "Cleansing washes away the grime and the oil, giving you a clean base to apply your other products," says Dr. Parks. Use an oil based cleanser first if you have makeup; this will remove all of the makeup from your skin and prepare it for another cleanser. A water based cleanser will then fully clean the grime and oil off your face, getting deep within the pores to leave your skin clean. 
Look for a gentle cleanser that won't strip your skin of too much of its natural oils, especially if you have either dry or oily skin, as it could create an imbalance that leads to more problems later on. The Glytone Mild Gel Cleanser is a popular choice, as well as the Bioglycolic Face Cleanser from Jan Marini and the iS Clinical Cleansing Complex. 
Once you're finished cleansing, use a toner to balance the pH level of your skin. Think of this step as creating a blank canvas for you to work with during your skincare routine. The Obagi Nu Derm Toner is popular for most skin types, as well as the PCA Skin Nutrient Toner. You can also choose to simply mist your skin with something like the Avene Thermal Spring Water for an added dose of refreshment before you begin your skincare routine. 
If you have dry or sensitive skin, you could probably skip a toner altogether or go for one that is hydrating and nourishing like the PCA Skin Hydrating Toner. Not all toners are created equally, and using one that isn't meant for your skin type can actually do more harm than good, so it's important to find a toner that helps your skin. 
Serums, Moisturizers and Oils
After your cleansing routine, your skin will be primed and ready to for the next products in your routine. Begin with your water-based serums—products like hyaluronic acids, peptide serums and antioxidants or niacinamide. Make sure that the serums you use in this step are water based, because you'll be applying oil-based serums last as the final step in your routine. Products like the iS Clinical Active Serum, the Jan Marini C-Esta Face Serum, and the HydroPeptide Power Serum are all popular choices. This is where you'll also apply eye creams or serums specific to the eye area, such as the Park Perfection Instant Eye Lift. 
Once you've applied your serums, apply a layer of moisturizer to give your skin a dose of nourishment before the next steps in your routine. How you move on in your routine depends on the time of day, since you'll either be moving on to SPF or an exfoliant. You can use most serums morning and night, but if a serum contains chemical exfoliants such as retinoids or lactic acid, keep those in your night routine only. 
What Are the Differences Between AM and PM Skincare Routines?
Your morning and night routine might look more or less the same aside from a couple of products or active ingredients that will either protect your skin from UV radiation in the day or exfoliate your skin overnight. 
In the morning, once you've applied your serums and moisturizer you can go ahead and finish with an SPF. This is the last step in your skincare routine before you add makeup, though you could add an oil on top of your SPF if you wanted an extra glow. If you plan on using water-based makeup afterward though, save the oils for night time. Elta MD is by far one of our most popular SPF brands, as well as SPF products from Jan Marini and La Roche Posay. 
At night you can go ahead and add exfoliants and other active ingredients to your skincare routine. This is the step in your routine where you might want to use a retinoid if you have acne prone or aging skin, or something like a spot treatment for acne breakouts. The SkinMedica Retinol Complex is a great choice, as well as the Murad Rapid Relief Acne Spot Treatment for breakouts. If you have dry, sensitive skin but want to treat acne breakouts or aging skin, try something gentle like the Glytone Rejuvenating Cream which contains glycolic acid as its active ingredient. 
After your active ingredients, add another layer of moisturizer and finish with an oil serum to lock in all of your skincare products. The Indie Lee Squalane Facial Oil can give you a great glow, for example. 
What Are Some Quick Tips for Layering Skincare?
Layering skincare is pretty simple once you figure it out. Here are some quick tips to help you as you figure out what to do with your skincare products. When in doubt, just remember that you do cleanser, toner, serum, moisturizer, and either SPF or active ingredients depending on the time of day! Here are some final tips:
Oily products should go on last, as they are occlusive, meaning they form a sort of oil barrier as they are applied. 

Using exfoliants too often can irritate your skin, so limit their use to 2-3 times per week at most. 

Make sure to pay attention to your skin, and avoid over exfoliating it as necessary. 

Sandwich your exfoliating products in between two layers of moisturizer to prevent irritation and dryness, especially if you're prone to those side effects. 

Sunscreen needs to be applied more than once a day, especially if you're exercising or swimming. 

Patch test new active ingredients, especially if you have dry or sensitive skin
Your skin is its own organ, and every person has treatments that will work best for them. These are all the possible steps for treating your skin, but it's always a good idea to experiment with your skincare to find what works best for you. You may not need all of these steps! Sometimes less is more with skincare, and if your skin is reacting to more products, it might be asking you to tone it down. Layering all your products correctly will lead to best results, and give you the soft, glowing skin of your dreams. Always make sure to test which ingredients will work best, and worst, for your skin. Nobody wants to end up with irritated skin after going through their routine. 
Check Out This Sample Morning Skincare Routine!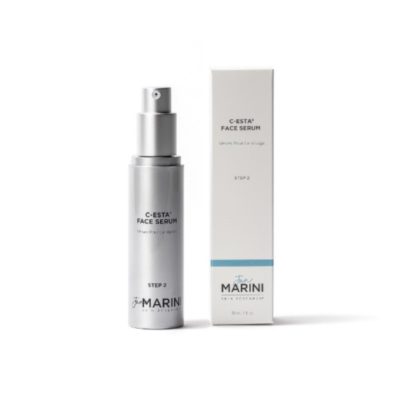 An antioxidant-packed face serum fights free radical damage and minimizes signs of aging on the skin.
Clinically shown to outperform other leading Vitamin C serums
Smooths out complexion by reducing wrinkles and skin texture
Fights against free radical damage, leading to more youthful skin